On Valentines day Joelle came over and I made breakfast for us. I was complaining about how I wanted to go out for breakfast but I don't really have that option now do I? Most Las Vegas restaurants aren't vegan friendly. SO, I made Pancakes from Vegan Yum Yum (I added in a tbsp of wheat germ to the batter.) , my own breakfast tofu and Tempeh Bacon from one of my favorite cookbooks: Vegan with a Vengeance.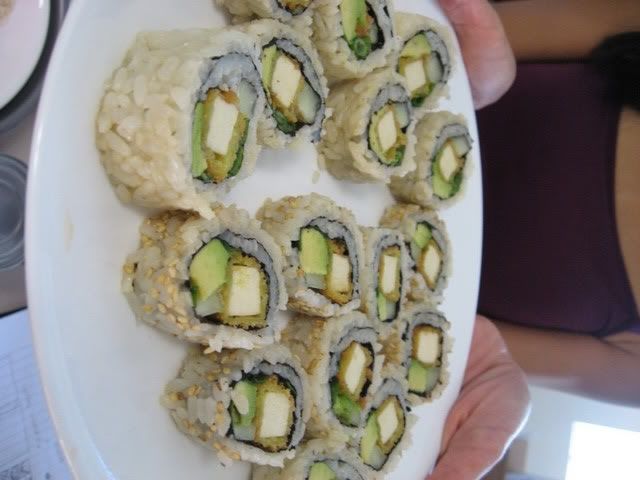 Then for lunch on Valentines day we made fried tofu/avocado/cucumber sushi! It wasn't the prettiest that I've made, cearly but they tasted so goooooood.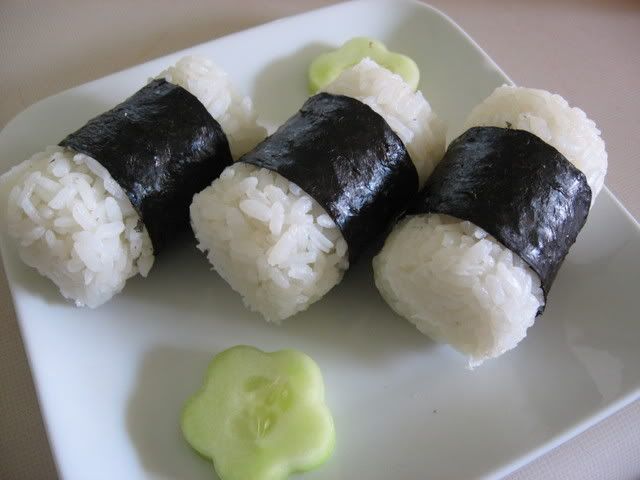 I love rice, I love sushi, I love nori. These were very plain but i liked them. Dipped them in a little soy sauce and I had a nice little snack. Notice my flower cucumbers.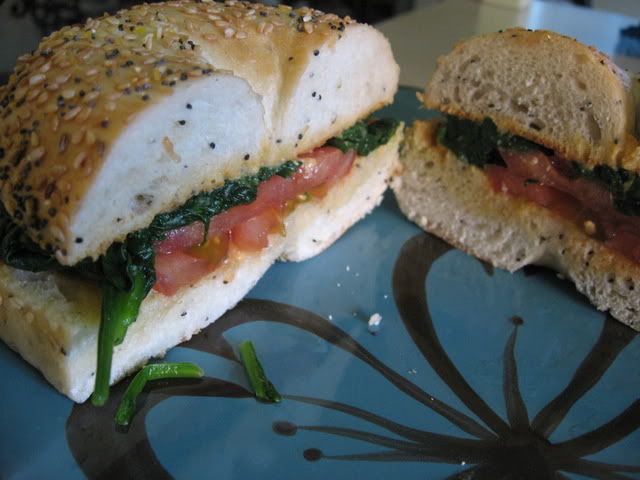 This is what I had for breakfast today. Was SO good. Everything bagel with tomato slices, fresh garlic spinach I cooked for a very short time and red pepper hummus as the spread. My roommate is going to kill me hen he see's I've been eating his hummus after I complained that he wasn't buying the best brand.
Speaking of "The best brand", My favorite Tofu to buy is now: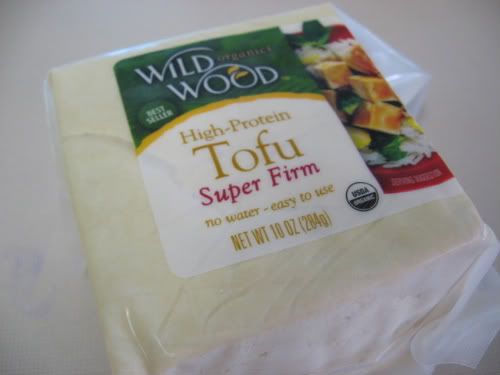 If you haven't tried it, you should. I usually use this for when i need an EXTREMELY FIRM tofu. This is the most firm tofu that I can find. Tastes very good too. I don't usually like tofu straight but this one I could have right out of the package. I'm sure some of you won't agree with me but OH MAN!