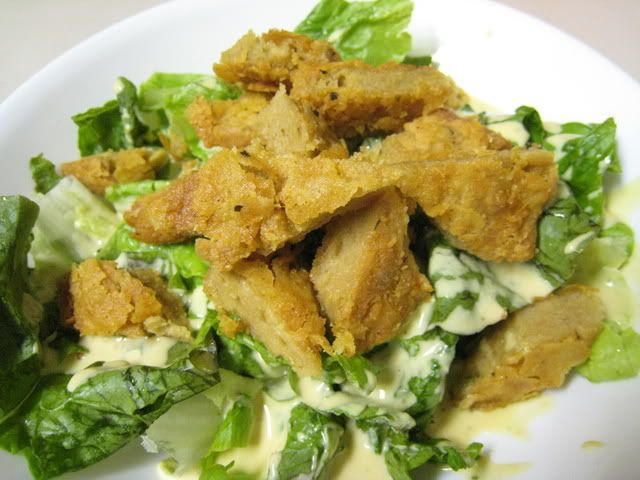 Unfortunately I am NOT the creator of this Seitan recipe. I got it from an AWESOME blog called

Vegan Yum Yum

. You should all check it out! (

recipe here

) I did not make her exact salad, I will one day though because hers looks incredible.

Lolo

is the SHIT!


HI LOLO!!!



Honestly, her blog is beautiful, she has amazing pictures and she is kind of my inspiration when it comes to her blog. I plan on taking much better pictures of my dishes and hopefully creating as nice a blog as she has. Swing by and give her blog a look-see!!!





OH! And as for my Noochy Salad Dressing... I am still working out the recipe to make it just right. As soon as I do that, I will post... I SWEAR!