I have been wanting to go to Red Velvet Cafe for a long time. I finally took the time to go. IT WAS VERY MUCH WORTH IT!!! My friend Jeny (I loves me some Jeny) called me up and told me she was interested in going because I had been talking to her about it for like 2 weeks. I honestly plan on trying everything on their menu before I move back to CA next summer. The restaurant serves omnivores, vegetarians AND
vegans
. How often does that happen? Everything on their menu is veganizable!
Veganizable? I know, I know. "That's not a real word." Oh, YES it IS!
First, we ordered the most amazing
chips and guac
that I've ever had in my life.
Closer shot: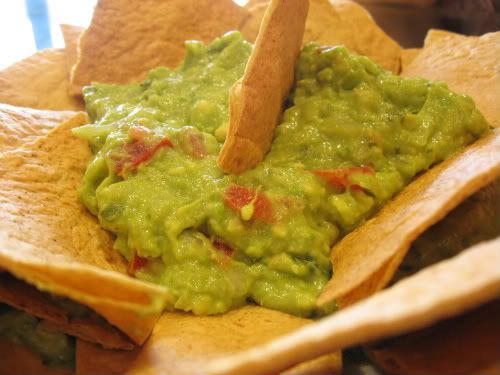 Next up, what I ordered. I decided on the vegan

Taco Salad

. Very BIG, very good. I absolutely hate when I restaurant is stingy on the avocados. I swear I must have eaten the equivalency of 3 avocados. I was happy.

Vegan Taco Salad:



Inside shot after I ate 1/4 of it: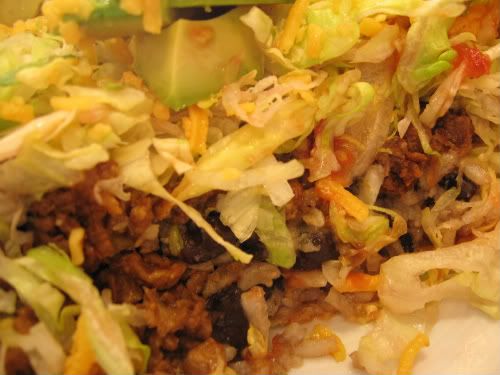 Next up, What Jeny ordered. She settled on the

Veggie Panini

. She actually gave me half of her order to take home because she's not good with leftovers and I am. This was even more amazing than my taco salad! Spinach, artichoke, roasted Tomato, pesto and vegan cheese. I'm drooling now thinking about it.

Veggie Panini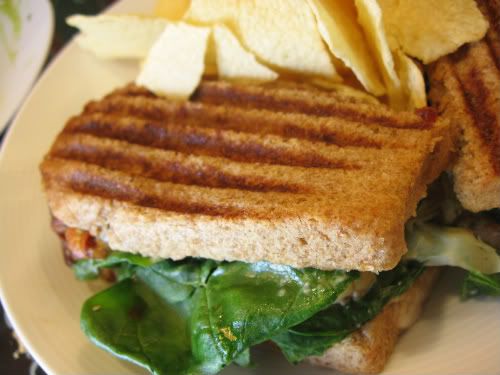 2nd Shot: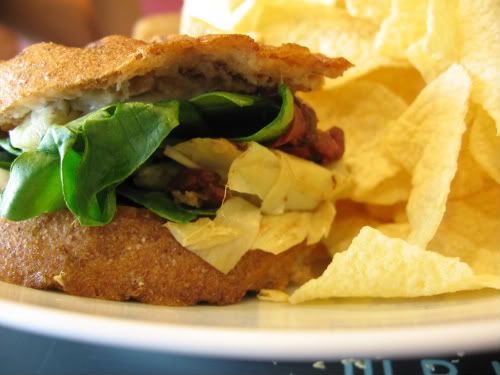 I'm just glad she put up with me taking pictures of the food before either of us touched it. I highly reccommend this restaurant. If you live in Las Vegas or ever visit and want to have an absolutely enjoyable meal, pick Red Velvet.
REd Velvet Cafe
7875 W. Sahara Ave Ste. 103
Las Vegas, NV

In my last pst I showed you 2 ways I like to have my grits for breakfast. I think this one beat all. I had this one day last week. I told a story about how my mom use to make grits for us all the time. Well, as we got older and learned to make them for ourselves my brothers got really into making cheese grits. It's amazing how nutritional yeast, vegan margarine and garlic can give off a cheesy flavor! That's how i made these. I made a seitan/tofu scramble with a less dense tofu (last time I used Wild Wood, which i wish I could use every day. Sadly I ran out).
"Cheesy" Grits: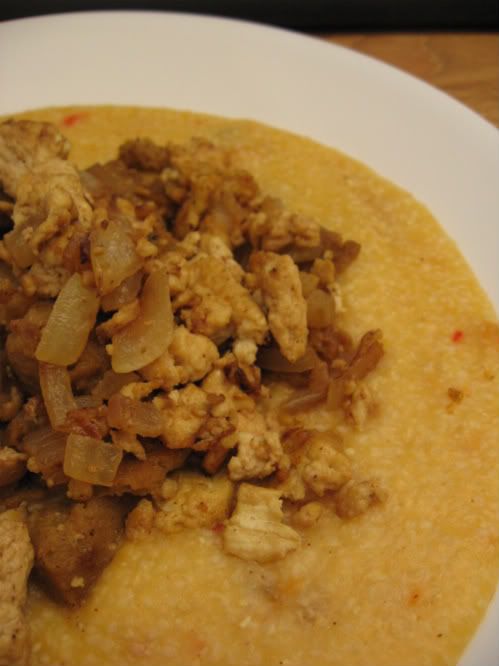 Tasty-tasty it was. I leave for San diego on Wednesday (July 22) and I'll be home late Sunday. some time after that you shall see another blog of all the fun I am going to have at 2009 COMIC CON!!! Til' next time!

-Lee