Lemon Coconut Bundt Cake from VEGANOMICON
(I made a lemon icing for the cake... it was so amazing)

If there was only 1 way to bond with Joelle, cooking would be it. Luckily we have more than that BUT we do like to cook together. The nonstop laughter, the threatening that comes from one of us when the other wont stop eating the damn cookie dough, the "let's just drink the coconut mixture, we don't need to add flour, we don't need to make the cake!" You name it, it's amazing.
I really wanted to make this cake so naturally I asked her to come make it with me. But I was going to make this with a loaf pan. (I had wanted a bundt pan, just hadn't gotten one yet.) So, she bought me a bundt pan and we were able to make this cake the way it is suppose to be made. not only the best tasting cake ever, but in a presentation that shows of it's wonderful...ness.
Thanks Joey.

"Cheesy" Fettuccine w/ Kale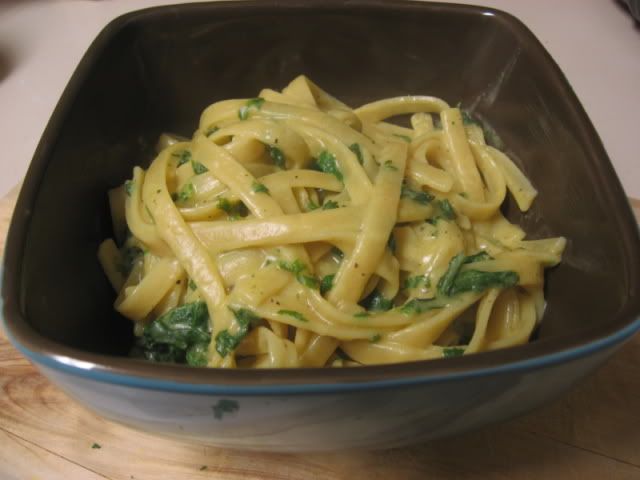 I liked this. It wasn't overpowering in flavor and it had KALE! (We all know how I loves my kale!)
1 package fettuccine
1 recipe
Queso (without extra spices) from VeganExplosion
Chopped kale (about 2 handfuls worth)
Cook your fettuccine. While you wait for your noodles, cook your chopped kale in a pan with a few tbsp of water or vegetable broth. I usually use a tbsp of olive oil and let it coat the kale then I add 1 tbsp of water or broth. When kale is soft, turn off heat
Finally, make your "cheese" sauce. (queso)
Add all of your goodness together and there you have it. This recipe can be very versatile so feel free to add all kinds of whatnots to make it just how you like it.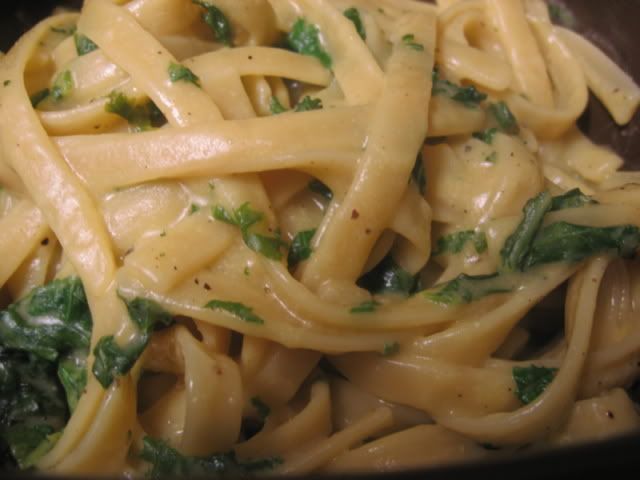 OR...



...instead of fettuccine you can cook 1 and 1/2 lbs of potatoes and have:




"CHEESY" KALETATOES!!!!!