Father's Day weekend was fun. I don't talk to my father but my roommate's father and his wife came down from Portland for a few days. Last time they came for a visit we all went to a very good Japanese place across the street from my job called Momo Sushi. We went again this time. The last time they visited I wasn't vegan, so now I get the vegetarian rolls, which honestly taste just as good as their rolls tasted to me when I ate fish.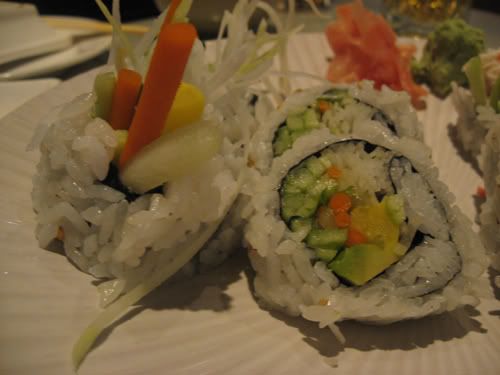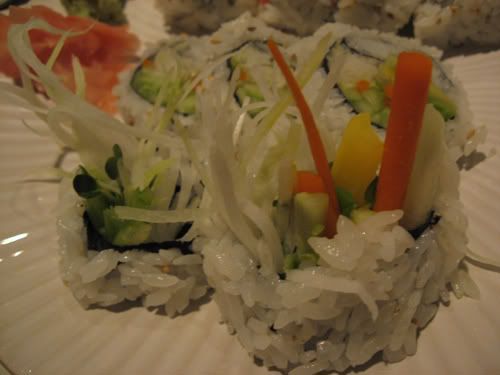 Here in Vegas we have a new outdoor shopping center called Town Square. The movie theater there is Rave Motion Pictures. There is also a martini bar there called The Blue Martini. If you go to the movies you can take your ticket stub over to Blue Martini and redeem it for 1 free martini. SWEET, RIGHT?!?! So, I got the Pomegranate martini. It was so tasty.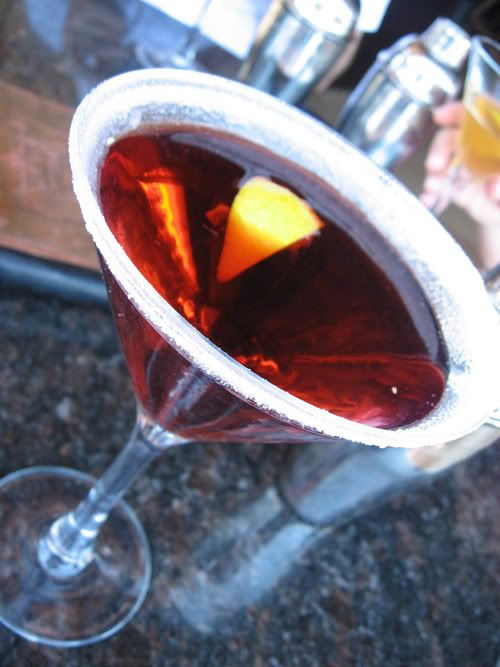 And I couldn't close this blog without posting my afro. I don't often put pictures of myself up on this blog, but I couldn't pass this one up.