This school quarter is coming to an end. I have 1 more day of classes to take and then I don't have classes for 3 weeks. Oh, I am so excited! 3 weeks!!! No homework, I can work on revision of a short screenplay that I'll be producing later this year, I can watch movies and cook and relax. This past week has been pretty calm. I've been able to cook a few things:
Tortillas filled with tofu, kale, tomato and fresh garlic: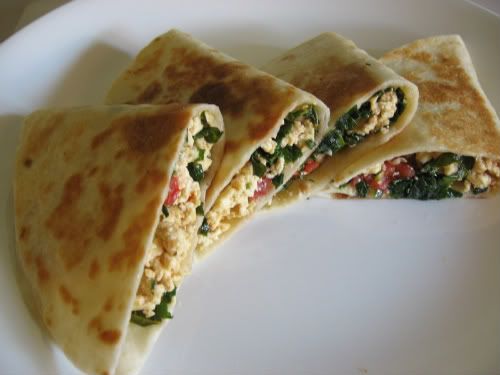 These were pretty tasty if I do say so myself. I honestly haven't had kale in months and when I first went vegan I lived off it!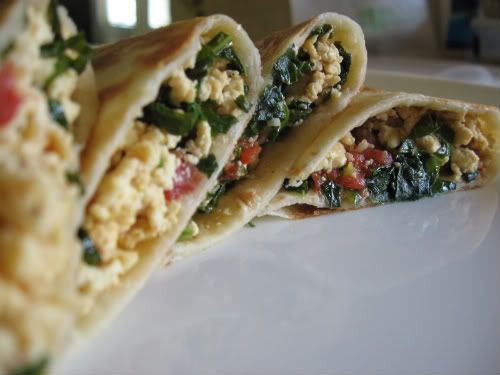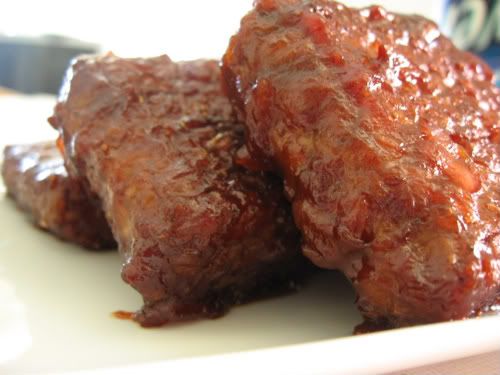 This is a recipe I'm working on. A strawberry bbq sauce. This was really good, but I'm not yet ready to reveal the recipe. I have time off of school so I'll be working on this. When I'm done I will surely post it!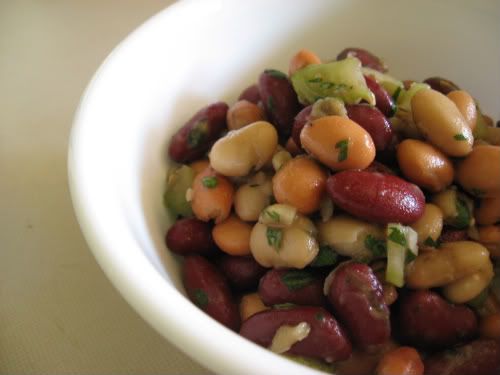 -1 15 oz can Kidney Beans
-1-2 bulb fresh garlic, minced
-1 tbsp agave nectar (any liquid sweetener should do, though.)
Drain and rinse your beans and place them into a bowl that has a lid. Mince all of your other ingredients that need to be and place them in the bowl. Add your vinegar, sweetener and thyme and mix well. make sure your ingredients are evenly spread out across all of the beans. Refrigerate overnight and allow flavors to blend.
And last, but most definitely not least, my favorite brand of store bought hummus. Sabra brand Red Pepper Hummus. I was use to buying this for 5 dollars a container. 5 DOLLARS!!! That's a lot when you buy it fairly often. BUT!!! I received a tip that another store has it for HALF of that price. They did, so now I don't feel as financially guilty when I buy this.
MmMmMm... look at that swirl of goodness... *sigh*