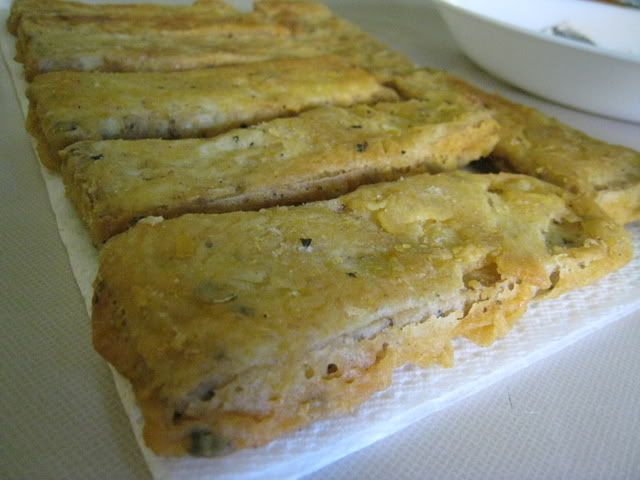 This was pretty easy. I cut strips of garlic tofu steak and dipped them into the leftover batter from the fried seitan I made. I also cut these up and put them on a salad.
Look to my post for
Seitan
for the battering recipe.
To add a little more flavor to this, sprinkle your favorite seasonings on your tofu before battering.