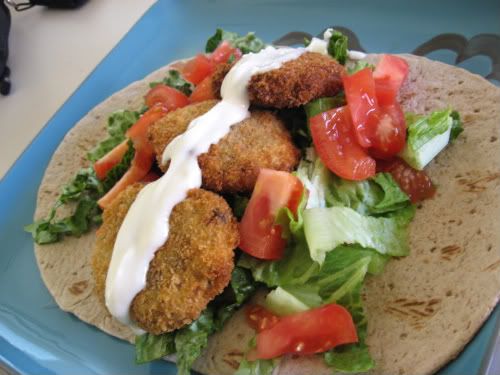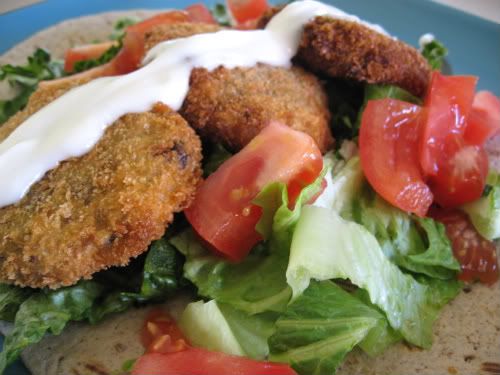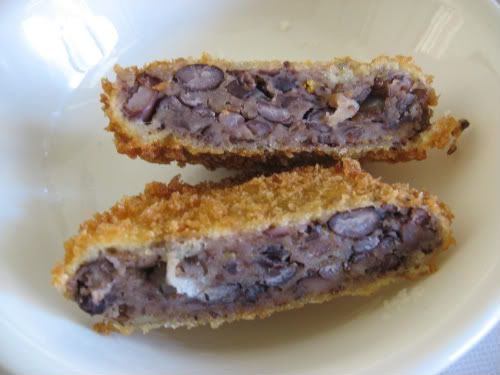 I loved this. I took my recipe for
Black Bean Burgers
and instead of BBQ sauce I added 1 tbsp Dijon Mustard and 1 cup minced/grilled onions. I then formed them into smaller patties and fried them.
Dijon Fry Batter:
-1/2 cup flour
-1/3 cup warm water
-1 tbsp nutritional yeast
-1/2 tsp garlic powder
-1/2 tsp onion powder
-1 tsp salt
-1 tsp crushed thyme
1 tbsp dijon mustard
Be sure to season your black bean mixture to fit your taste. Dip small patties into this batter, roll them in panko or another type of breadcrumbs. Fry them up and do whatever you like with them!