Here are a few things I've eaten in the past few days:
Flatbread Pizza w/ mushrooms, garlic tomato sauce and cashew cheez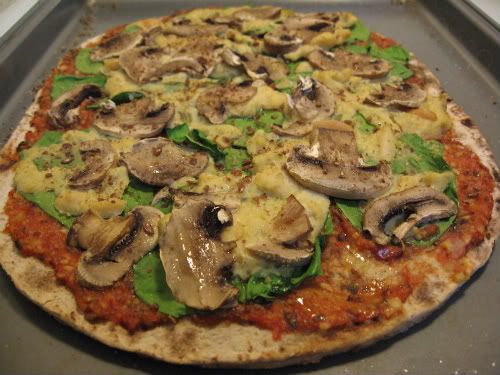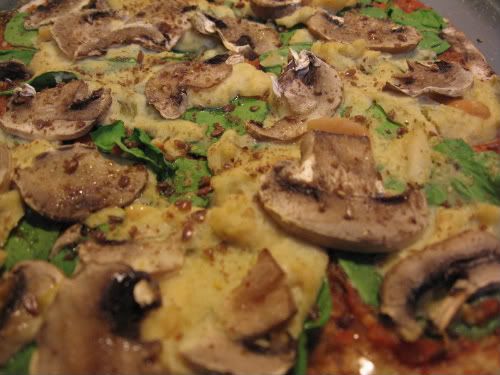 Rice Florentine on a bed of fresh spinach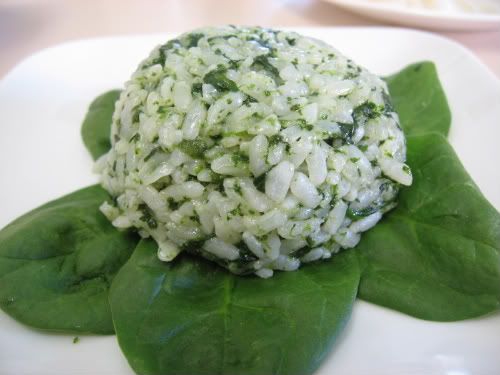 I'm a serious spinach freak. Gotta have my leafy greens! I'm not extremely big on fake meats but I am huge on good fresh veggies.
What happens when I can't help but eat while taking pictures: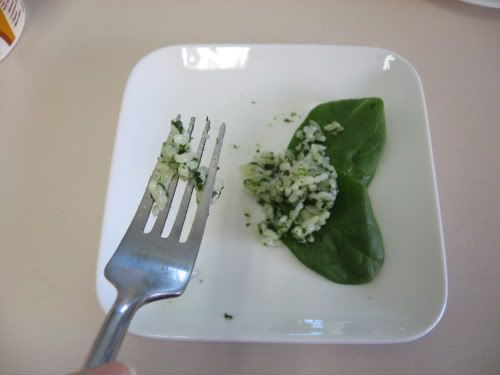 Quick & Easy Mushroom gravy over rice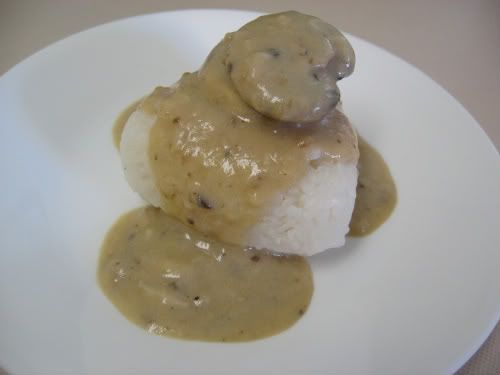 This is going to be one of my favorite sides to make from now on.

-1 tbsp oil (I used olive oil, I'm sure vegetable or canola will work great too)
-1.5 tbsp all purpose flour
-1 mushroom bullion cube
-1 cup plain unsweetened soymilk
-dash of salt
-1/2 cup mushroom slices

Heat oil in a small pan. Add flour 1/2 tbsp at a time while mixing and creating a roux. Mix roux for about 4 minutes, then add soymilk, mixing or whisking constantly. Crush mushroom bullion cube with your fingers as you add it to the mixture along with your mushrooms. Lower heat while sauce thickens and your mushrooms soften. Add salt if you need it. Serve over rice.



Once again, I couldn't help myself. I had to eat some! I couldn't wait!