I can't stop. I swear it's a problem.
Before the oven: Sauce, mushroom, crumbled tofu w/ crushed
garlic, topped w/ Follow Your Heart Mozzarella soy cheese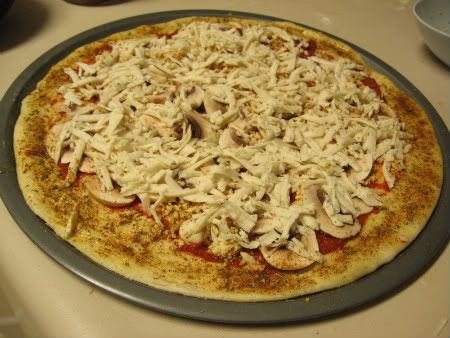 I rubbed olive oil on the crust of the pizza and added Athen's
seasoning from Paymon's Mediterranean Cafe. SO GOOD!!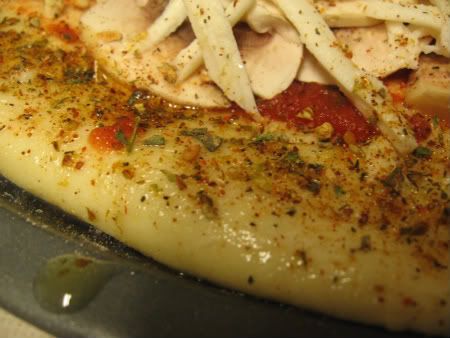 The crust puffed up nice and thick. The seasonings made the crust
absolutely perfect! I won't make a crust without it now!!!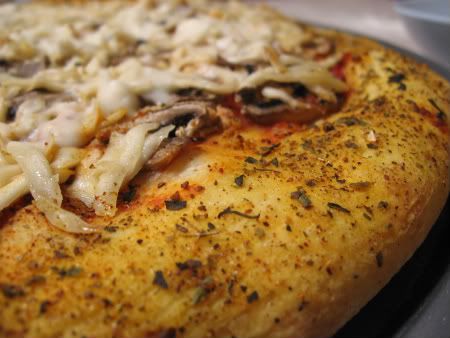 Cut up and being devoured.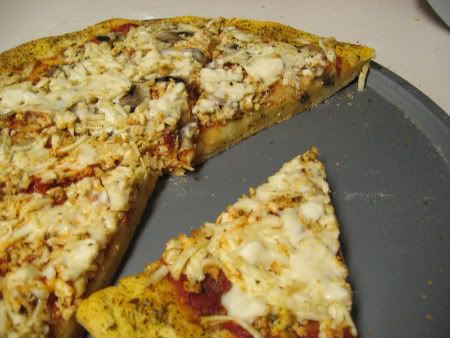 AND AS A BONUS!! A tasty Chocolate pb shake.