My last few posts were a mile long each. This is going to be a short post.
Chipotle Vegetarian Burrito... MmMmMmMm...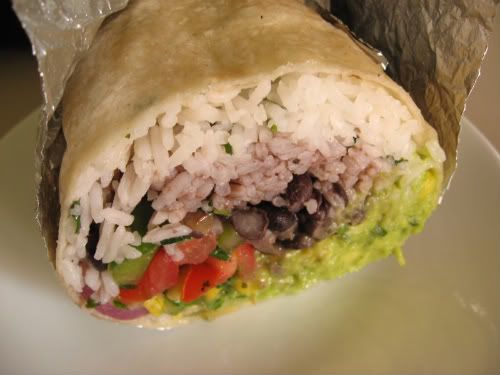 If you get them without the obvious non-vegan items (cheese and sour cream) they are vegan friendly as well as DELICOUS!!! I am so addicted to these. If I can't decide what I want, these burritos are always what I turn to. I know they are high in calories, but I don't count calories so I'm ok. I ate half for lunch today and had half for dinner, that's how big they are. And they are under 6 dollars. I'm sold!