I apologize to all of you that are following this blog and are let down that it's been probably a week and a half since I posted anything. Last week was finals week at school and I didn't do as much cooking. I'll make it up to you all.

Avocado Spread on Italian Focaccia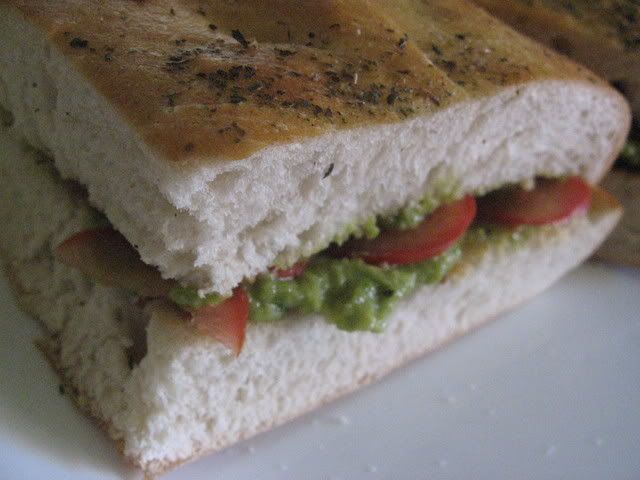 Joelle came over last weekend and we decided to make these. It is really quick and easy.

Avocado Spread:
1 ripe avocado
3 tbsp nutritional yeast flakes
bit of each: fresh minced garlic (or powder), salt, pepper
few dashes of rice vinegar
1 small tomato sliced thin, thick, whatever
your bread of choice
Mix all of the ingredients except the tomato together in a small bowl. Apply your spread to your bread and add those lovely tomatoes on top of the avocado-y goodness. If you are using the focaccia, you can spread a little vegan margarine on each half and place them face down in a skillet to crisp it up a little. That's how I did mine. Soft outside and crispy center. MmMmMmMmMmMm!!!