Ladies and Gents, I have an announcement! Las Vegas has a VEGAN DONUT SHOP!!! Of all the things to have a donut shop? I don't want to sound like a complainer but it just seems odd to me. However, I hadn't had a donut in YEARS, so I decided to give it a try. Magda came over and we headed to Ronald's Donuts. It's really cool. There are 3 rows of donuts in the case and the top 2 rows are 100% vegan. I played Eenie Meenie and picked a dozen because I have plenty of people to share with. I'm not going to lie, I ate like 4 of them.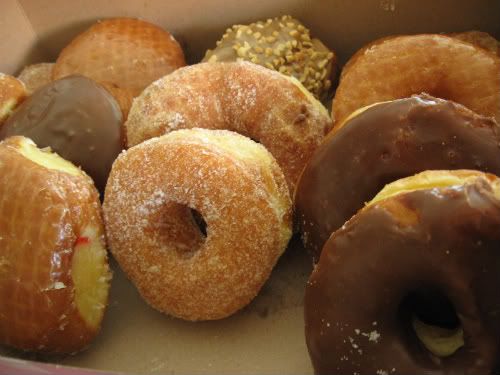 Here we have homemade trail mix. I had a bunch of different bags of snacks in the cupboard so I tossed them together. Old fashion rolled oats, raisins, peanuts, shaved coconut, chopped pistachios (very small amount. I only see a piece of one in this picture) and ground flax seed. One day last week I ended up pouring some soy milk over it because I was out of cereal. Worked out very well.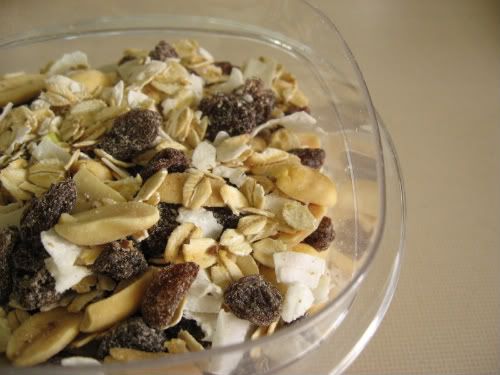 Strawberry sorbet. It has been gettin much hotter out lately and I usually try to have as many cold, healthy treats as possible.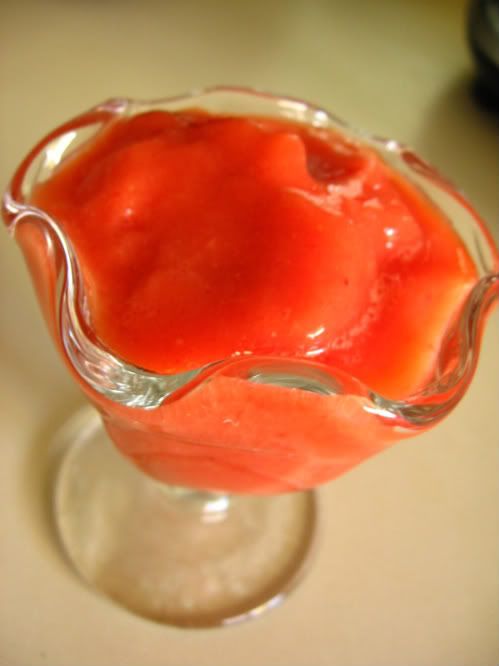 Another falafel trip. Paymon's is where it's at! Here we have the hummus:

The warm, fluffy, delicious pita bread that comes with it: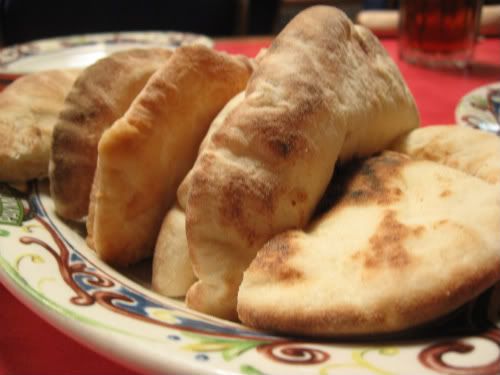 And, YES, another falafel. Yes it is an addiction. No, i will not give it up!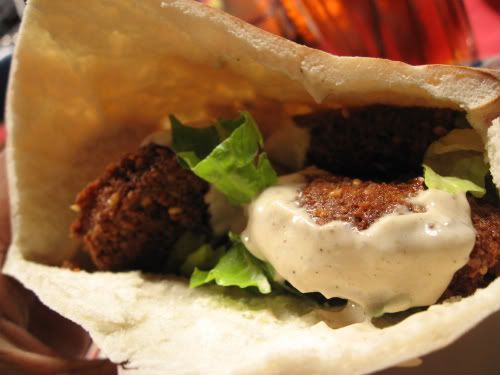 I had made a gigantic pot of red beans about a month ago and froze a good portion of it. i forgot it was in the freezer! So, since I have been a little on the broke side lately I pulled it out and defrosted it. 'll be able to have this for dinner for a few days. No complaints either because they are SO GOOD! It is always best to use dry beans and cook them yourself. They always come out better.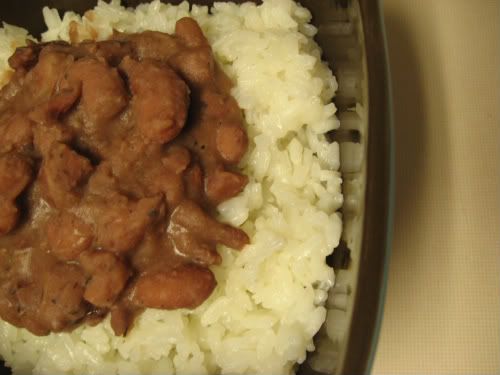 And because I am my mother's child... I sometimes add ketchup to my red beans. Sounds strange? Try it. She has done this for as long as I can remember.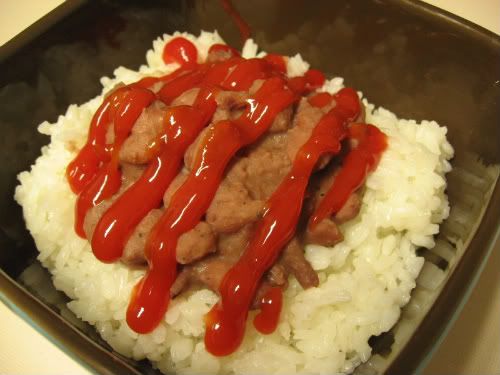 A salad for lunch. From the bottom up: Shredded (longwise) zucchini, Super Firm tofu, Organic Flax Tempeh, sesame seeds. The dressing I used was a mixture of Rice Vinegar, Agave Nectar, salt and coriander.