"Smoothies are generally made of fruit or vegetables; shakes are usually made of ice cream."
This is just one of the answers that I've gotten trying to find the difference between the 2. It is also the one that was straight to the point without babbling on and on. HOWEVER... What do you call soy ice cream + fruit + soymilk?
It is ice cream based so it's a shake, right? BUT WAIT! It contains mostly berries! So, it's a smoothie, right? A smake? A shoothie? Yea... I could go around and around. All I know is, Landry likes to make them and I like to eat them. Like I said, he WILL be making these all summer. First up:
Soy ice cream, strawberries, soymilk and Strawberry Milkshake Oreos. I'm pretty sure this one counts as a shake. So, shake it is!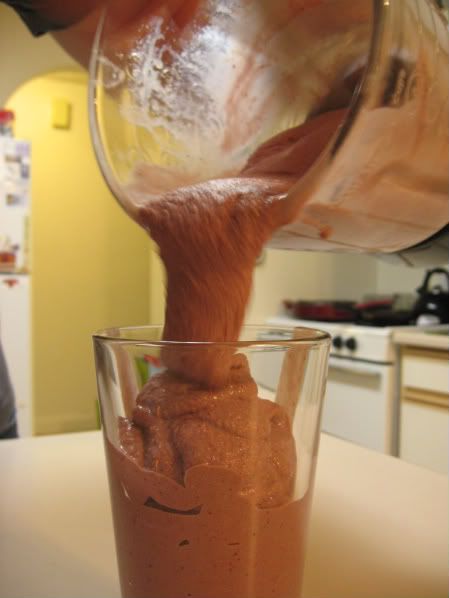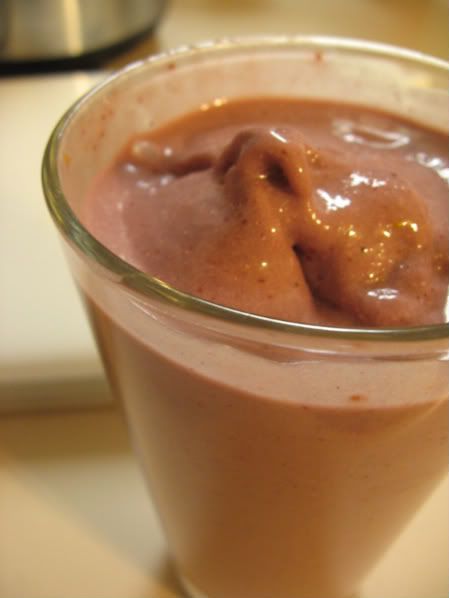 It was tasty. Can't have too many of these though. I'd like to get rid of a few more lbs before summer and these are not the way to achieve that! However, they are very tasty.
Next up:
Apple, blueberry, strawberry, soy ice cream and soymilk. This one tasted more fruity, so I say smoothie.

What can I say? Even he can't get enough of his own creations. Haha, he's even got a little on his shirt!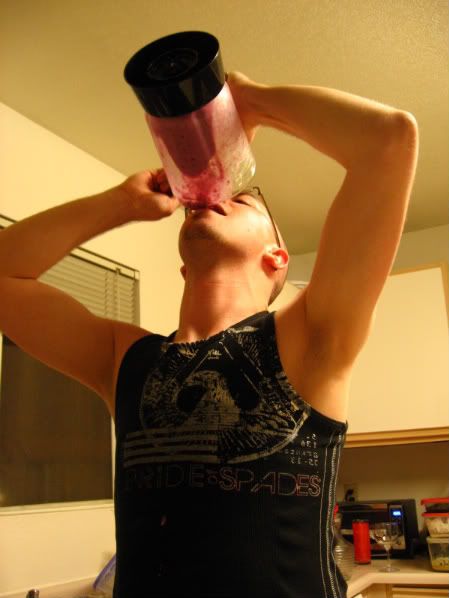 Now, on to my pizza. And YES, I know that I have been posting it a lot lately but darnit, I like it. This time I didn't make it. I found somewhere to make a vegan pizza for me! I went to hole Foods with Joelle and they have a pizzeria right inside. I asked them what their sauce and dough contained and it was all vegan. They also pulled a pack of Follow Your Heart Vegan Mozzarella of the shelf for it.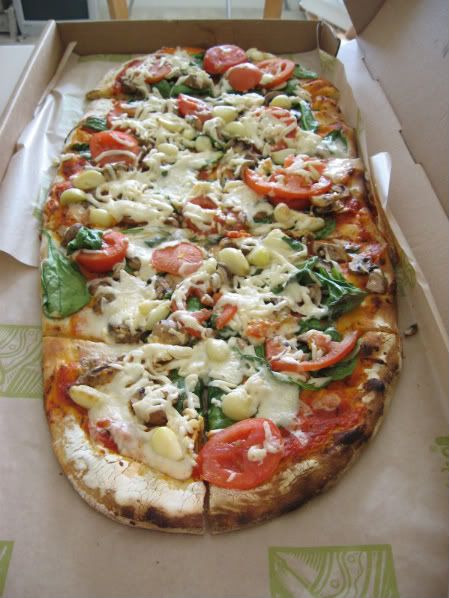 Mushroomhalves, spinach, thick sliced tomatoes, roasted garlic and vegan mozzarella... It was very tasty.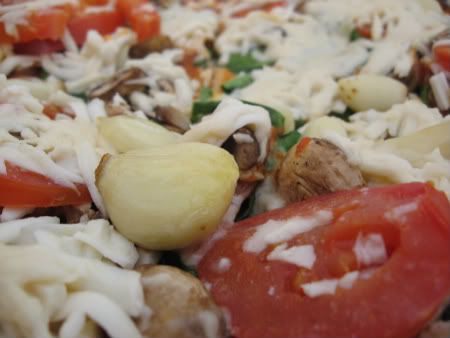 Up close and personal: (shook a little extra seasoning on it.)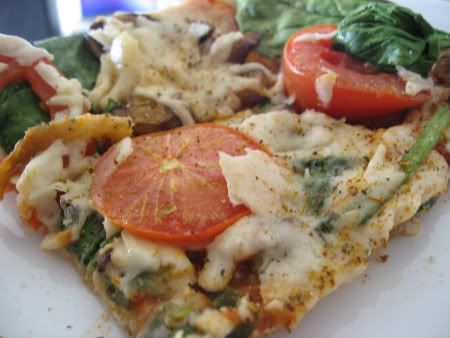 Seeing as I will not be using my oven or stovetop this summer, I will probably pick up a pizza once a month so I can treat myself.