Plain? I don't like that word.
My roommate is making a change to eat less meaty and dairy filled foods. During a trip to Costco he decided on a VERY LARGE box of Boca Burgers. Boca is completely fine, good for protein and easy to prepare. BUT... I don't dare eat a plain Boca without making it 100% Nom-a-licious.
SO! For lunch the other day I decided to have a Boca: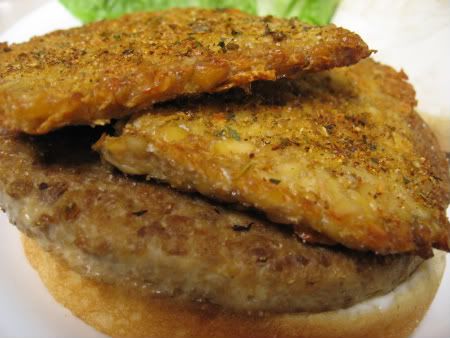 I pan cooked my Boca. I also added 2 slices of seasoned Tempeh that was pan fried in a little olive oil and salt. And yes, I shook a little Athen's seasoning on. It just felt necessary. I assembled it up nice on a potato bun w/ Vegenaise, sliced tomato and romaine lettuce.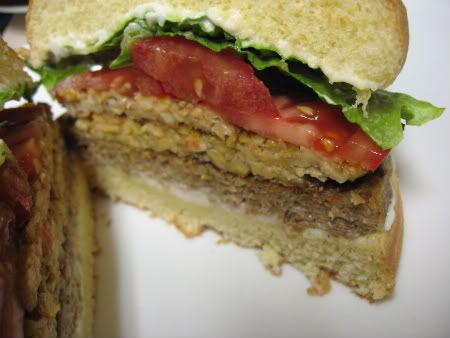 By adding more to your burger, you increase your nutritional intake and it also helps hold you over longer. I wasn't hungry for a good while after having this. Plus, tempeh is one of the most amazing foods. If you haven't introduced yourself to it, it is time that you do.