New to me at least. I had heard about this place from a few vegan/vegetarian people that I have come across here in Vegas. Long Life Vegetarian is the name. Joelle and I went there for lunch today. We didn't realize it until we got there but it is a mostly vegetarian Chinese restaurant with a lot of vegan options. I was so excited. They aren't technically a fully vegetarian restaurant though because they do serve fish. That was a bummer, but they had plenty of options for us.
My order: Mango Tofu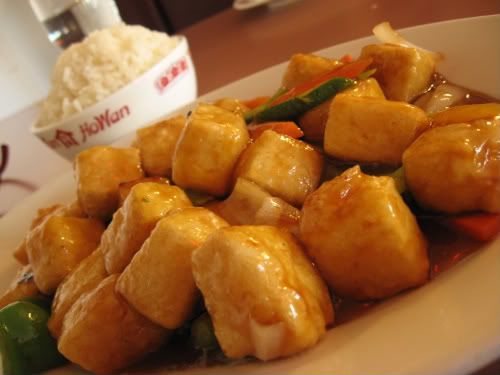 Crispy fried tofu smothered in a tangy but sweet mango sauce served with a side of white rice. This was good. And they give you a pretty good sized plate! Half of it went home with me. I thought the taste was awesome. But then I tried...



Joelle's Order: Tofu and Eggplant in a garlic sauce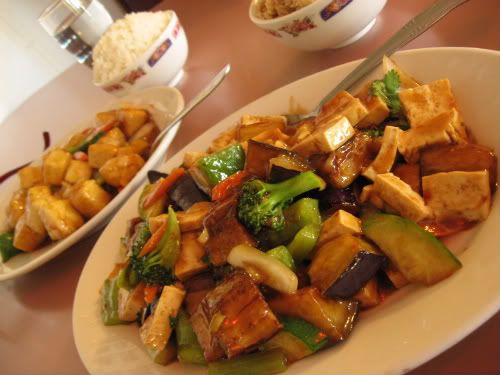 I nearly lost my shiznit when I tasted this one. It was absolutely incredible. I would love to have this one the next time we go. I will definitely go back here.